Chongqing Julixin Bioengineering Co., Ltd. (GN) is a high-tech enterprise specializing in research, development, production and application services of biopesticides.

With the mission of "Safeguarding green farmland for better future" and the responsibility of promoting pure, green and non residue bio-pesticides, the company is committed to solving the problems of human food safety and environmental safety from the source.

The company has the world's only standardized, industrialized, large-scale production, solid-state fermentation plant, covering more than 30,000 square meters, the main products like Metarhizium anisopliae CQMa421, Beauveria basiana ZJU435, Trichoderma harzianum, etc. with the capacity of 1,000 tons of spores and 20,000 tons pesticides per year. Also we've been offering OEM services on spore based and bacillus based products for int'l companies incl. a couple of multinational companies.

The company is co-founded by a number of partners who are concerned about the ecological environment, food safety and human health. Professor Xia Yuxian, the innovator of technology, graduated from Bath University, UK. He is a member of biology of the National Natural Science Foundation of China, a member of biology of the National Committee for Study abroad, a member of the Specialized Committee of Fungi Genetics and Molecular Biology, an expert endowed with the special allowances from the State Council, and the director of Research Center for Genetic Engineering of Chongqing University, deputy editor-in-chief of the Chinese Journal of Biological Control. He has been engaged in the basic research, industrial production and application of insecticidal fungi.
2016
---
The company's bio-pesticide industrialization project was completed

2014
---
Bon Investment shares; The factory moved to Fuling Chemical Industry Park; Apply to the Ministry of Agriculture for the field test of the registration of rice leaf roller, rice planthopper and Chilo suppressalis

1998
---
Establishment of the Company



2017
---
Obtain the production approval certificate and new pesticide registration certificate of the original drug and preparation; Metarhizium anisopliae CQMa421 put into production

2015
---
Earthmoving during plant construction; Start field application demonstration

2003
---
Obtain the fixed-point production license of the original drug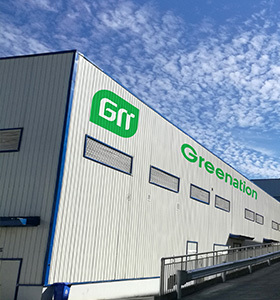 Enterprise positioning
Influential fungi
Pesticide manufacturer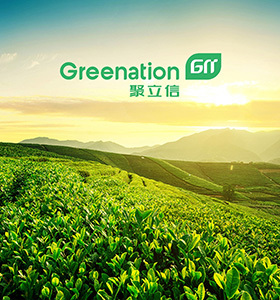 Enterprise vision
Influential export agricultural products (European standard)
Green prevention and control platform
Corporate mission
Protect the green home
Create the future of agriculture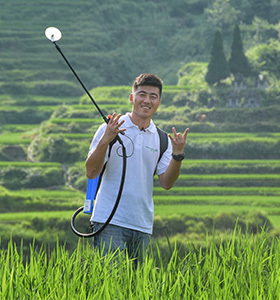 Core values
Green, innovative, efficient and excellent
Xia Yuxian
GN Chief Scientist
Doctor of Bath University, Professor of School of Life Sciences, Chongqing University, Director of Chongqing Pesticide Engineering Technology Center
He has been committed to the basic research and application technology development related to the development of insecticidal fungi pesticides, presided over more than 10 national scientific research and industrialization projects, published more than 70 insecticidal fungi English papers, and obtained more than 20 national patents
The "Metarhizium anisopliae oil suspension agent" registered in China has been developed and won the first prize of Chongqing Technological Invention in 2009
In 2009, Metarhizium anisopliae CQMa421 was selected as a member of the plant protection expert guidance group of the Ministry of Agriculture in 2018